Naruto × Boruto Fuji Hidden Leaf Village
With the popular ninja anime "Naruto"
"BORUTO- bolt -Naruto NEXT GENERATIONS" theme of the Park Area
Naruto × Boruto Fuji Hidden Leaf Village
Experience the world of Ninja that Bolts live in!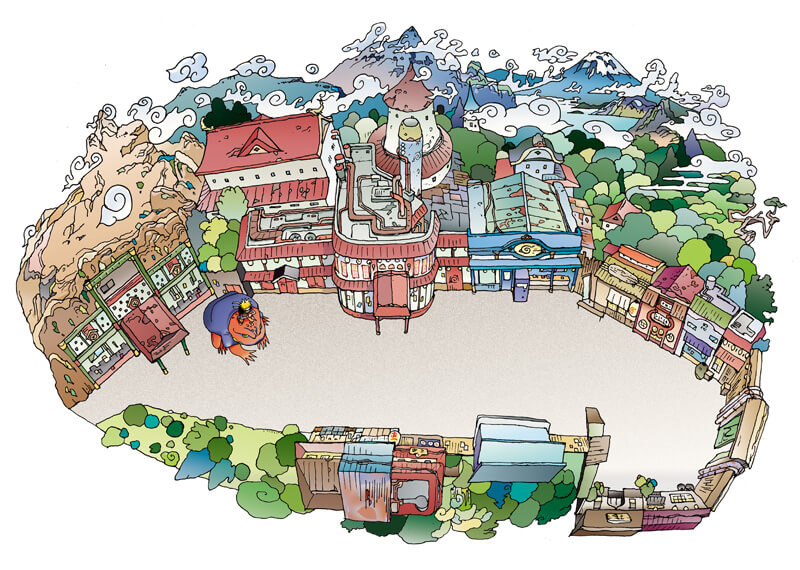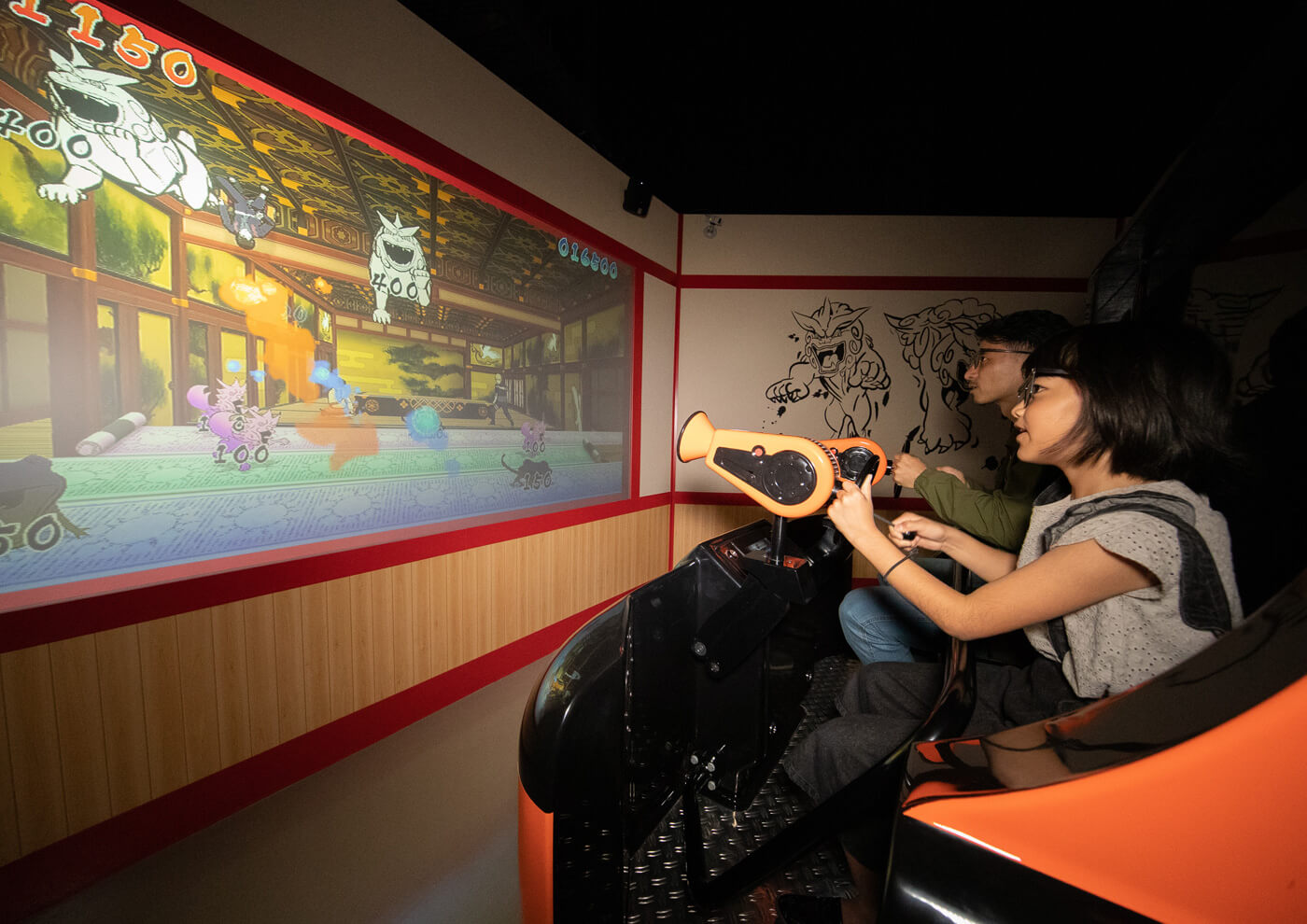 latest Scientific Ninja Tool Board the board of points that appear one after another
Indoor 3D shooting ride to defeat the target.
While enjoying the Ninjutsu of the Comics Characters,
Aim for a high score.
Capacity

4 people (per unit)
Boarding Restrictions

Preschoolers must be accompanied by a junior high school student or higher
usage fee

1,500 yen (1-day pass available)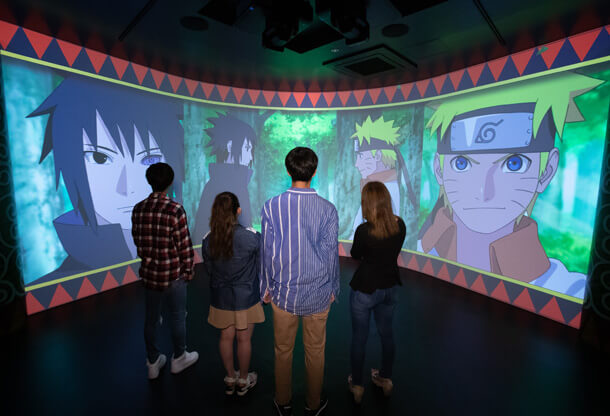 Naruto and 180-degree theater and the special image can enjoy condensed the scenes of Sasuke Hokage room reproduces the room, etc., "Naruto- - Naruto Shippuden fully enjoy the world of"Museum.
usage fee

800 yen (1-day pass available)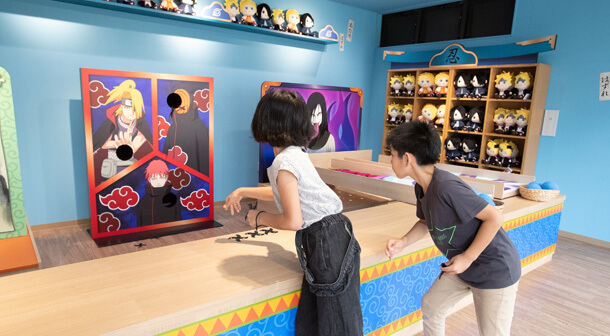 An arcade game corner where you can enjoy three types of games: frogs, shurikens and ball rolling. Premium items are only available here Original goods!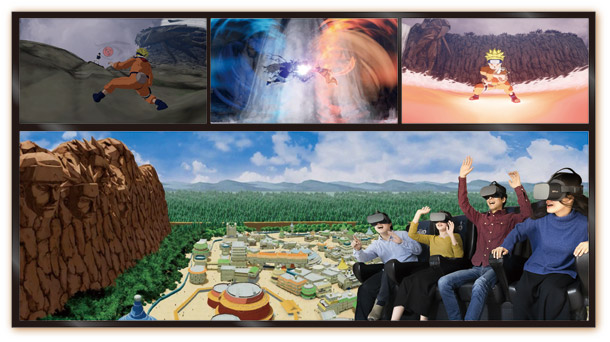 VR Attraction that completely reproduces the battle scene between Naruto and Sasuke in the "Valley of the End".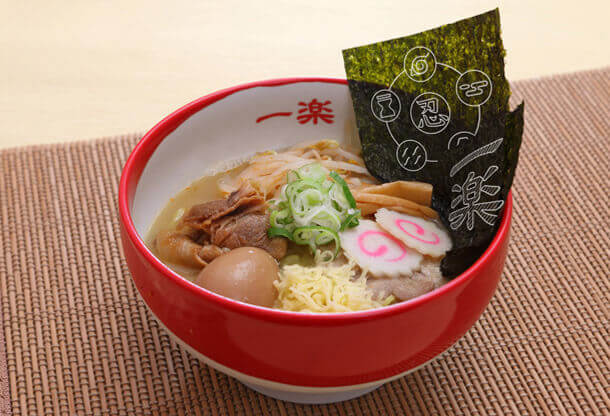 Shinobi Five Great Countries Ramen (1,380 yen)
Naruto's favorite ramen shop in the work
"Ichiraku A restaurant with the motif of "".
We offer drinks, desserts and other items that can be used to create original ramen with full scale and photos.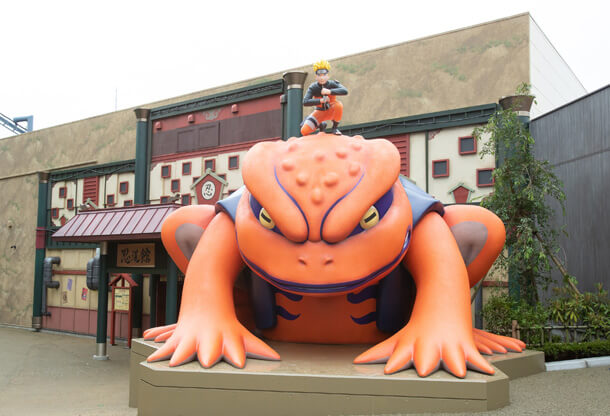 The main character Naruto's welcome Gama "Gamakichi"of
Huge Monument.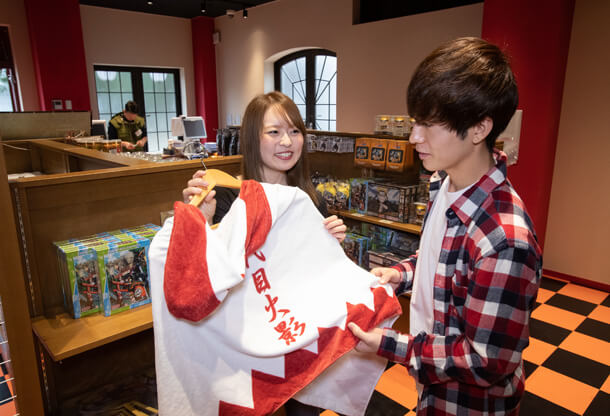 "FUJI Hidden Leaf Village"Only original goods
Sold at the shop at the exit of the Naruto X Boruto Ninja Voltage 3D Shooting Ride. Ideal for souvenirs!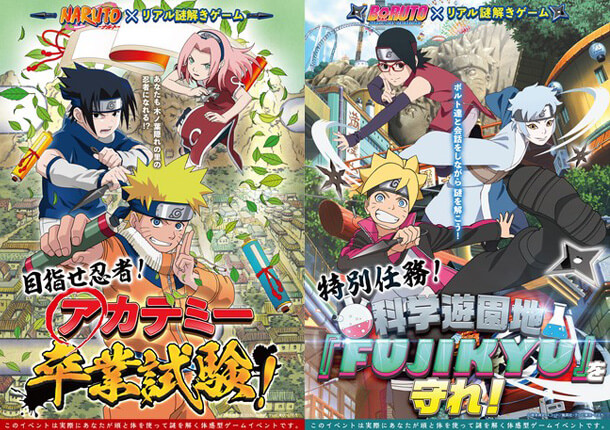 "FUJI Hidden Leaf Village" Real mystery games that can be enjoyed at Park Area and Fuji-Q Highland are now available.
Choose the difficulty level from the beginner level and advanced level and try to solve the mystery with Naruto and Bolt!
For those who cleared FUJI Hidden Leaf Village We present limited special prize!
Accepting at the Souvenir shop.
Time required

Beginner 30 minutes
Advanced 1 to 2 hours
usage fee

Beginner edition 500 yen
Advanced edition 800 yen

Fuji-Q Highland 's official hotel "Highland Resort Hotel & Hot spring"
Special Japanese-style "Shinobi no Ma- Japanese Ninja suite Naruto-".
There are a lot of tricks that can enjoy "Shinobu" experience during stay in room.
Check out our room-limited original amenities!

—Fujikyu Line Naruto × BORUTO special train—

—Express Highway Bus " Naruto EXPRESS" —
Fuji Express Line connecting Otsuki Station and Kawaguchiko Station
Naruto and BORUTO Comics Characters color the body
The wrapping train is in operation.
Comics Characters appear everywhere in the car, such as doors and route maps,
There is no doubt that it will enliven the trip to Mt. Fuji!
Also, Fuji-Q Highland ・ With Fuji Five Lakes Shinjuku Connect other places in Tokyo Highway Bus(2 units)
Vehicle of original design comes up!
※Electric train, Highway Bus The schedule is not fixed together.