The nearest full-scale campground from Fuji-Q Highland
Street address

4959-4 Kamiyoshida, Fujiyoshida City, Yamanashi Prefecture 403-0005
phone number

0555-30-4580
Information
■ Address: 4959-4 Kamiyoshida Fujiyoshida City Yamanashi Prefecture
■ Telephone: 0555-30-4580
■ Budget: One Pao Usage Standard Plan 5,325 yen ~ (Rates for two people / nightly stay)
■ Distance to Highland: About 10 minutes by car from Mt. Fuji Station (Pick up service available). About 10 minutes by car to Fuji-Q Highland (with pick-up service). Approximately 10 minutes by car to Fuji-Q Highland
→ Fujiyama station · Kawaguchiko station · Fuji-Q Highland station All from pick up service
" PICA Fuji Yoshida " is a campground located in the beautiful Akamatsu forest at the foot of Mount Fuji. It has various accommodation facilities including tent villa, cottage, trailer cabin and tent site. It is located in a high altitude of about 1,000 m above sea level, it is cool even in summer and you can enjoy comfortable camps for women and children.
Cottages and cabins are equipped with barbecue grills. Even real camps in tents can be Challenge with rent, so even "hand-rubbing" is OK. Depending on the participating members and objectives from time to time, you can enjoy it many times while changing style.

It is approximately ten minutes by car from PICA Fuji Yoshida to Fuji-Q Highland . You can also feel free to visit Fuji-Q Highland you have entered free of charge.
Point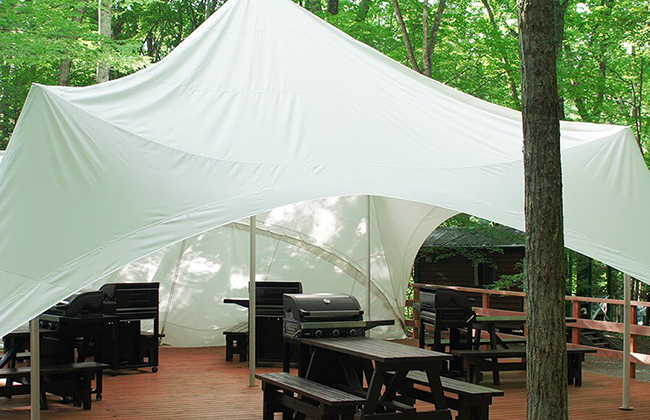 A wide variety of accommodation facilities that everyone can enjoy
A variety of accommodation facilities are available, including a mushroom-style pao deck with a Mongolian house motif, a cottage with a loft, and a tent site where you can also choose a power-powered Park Area. It is an Outdoor Resort where you can enjoy beginners and full-fledged campers.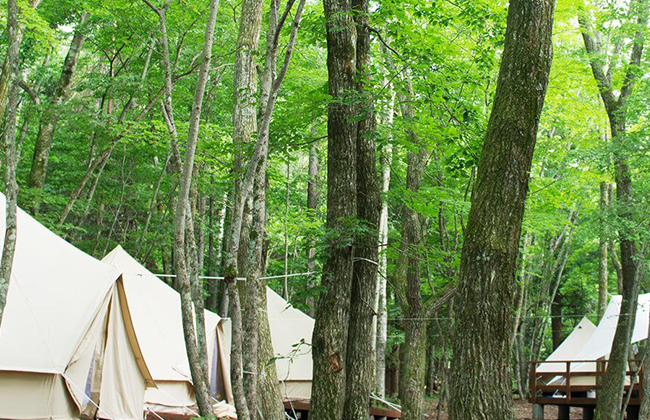 I am immersed in the great nature! Abundant experiential events
There are plenty of events to challenge making musical instruments with acorns of the forest, watching stars with the astronomical telescope, and touching nature that matches the season. After enjoying Fuji-Q Highland Attraction , another one perfect for couples and Family who want to experience excitement!