Fujiyama - King of Coasters SKY DECK
Request for cooperation to customers
Fuji-Q Highland considers the health and safety of customers and employees to be the top priority, and adheres to the "Guideline for preventing the spread of new coronavirus infections at amusement parks and theme parks" and takes thorough measures to prevent infectious diseases. We are striving for safety measures so that customers can visit us with peace of mind.

When entering the park, please cooperate with temperature measurement, hand disinfection, and physical condition confirmation. Customers who have been confirmed to have a fever (37.5°C or higher as measured by Fuji-Q Highland staff) will be asked to refrain from entering the park.

We ask that all customers of elementary school age and older who enter the park wear a mask.
If you do not have one, please refrain from entering the park. In addition, wearing a mask for children under elementary school age is optional.
*Please remove your mask if you are outdoors and have a sufficient distance (2m) from other customers, or if you do not have a conversation with other customers even if you cannot keep a distance (such as when taking pictures). is also possible.
*Customers of elementary school age and older are required to wear a mask when using Attraction, at the park entrance, in queues for Attraction, and indoors.
*Non-woven fabric is recommended for the material of the mask.
* A mask that covers your ears and covers your mouth and nose. (The face mask that can be hung over the ears is one that does not turn up in the wind.)
*Please refrain from using face shields, mouth shields, buffs, and bandana-type masks.
*For customers who find it difficult to wear a mask for certain reasons, Contact Us the staff.
Please help us to maintain a safe distance from other customers when waiting in line.

Alcohol disinfectants are installed at each facility. Please cooperate with frequent hand washing (wash carefully with water and soap for about 30 seconds) and alcohol disinfection.

The following customers are prohibited from entering the park.

Customers who are not feeling well

Customers with fever

Passengers with mild cold symptoms such as sore throats and coughs, vomiting, diarrhea, etc.

Customers who cannot cooperate with temperature measurement, hand disinfection, and mask wearing (elementary school students and above)

Customers who have close contact with people who are positive for new coronavirus infection
Customers who have family members or close acquaintances who are suspected of being infected

Passengers who are required by the government to undergo an observation period after entering Japan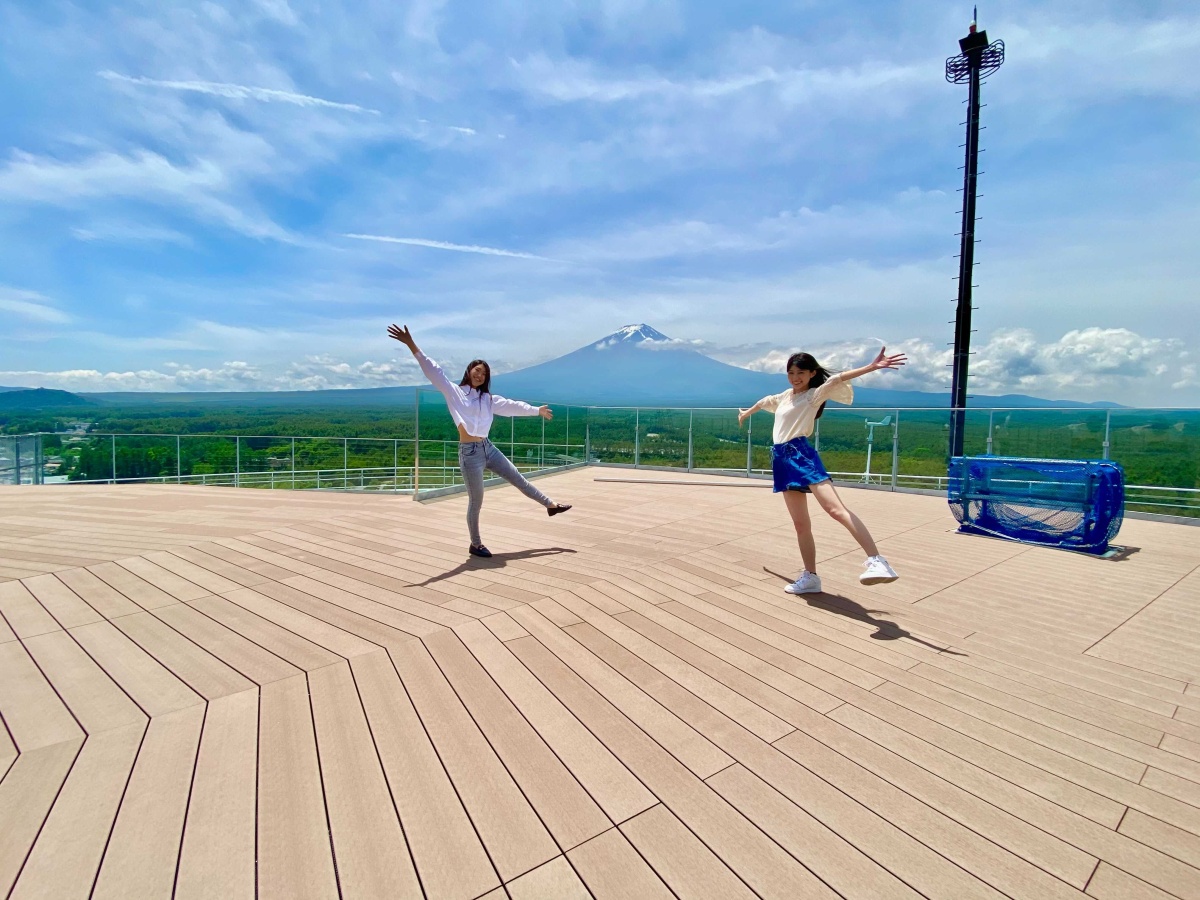 Fujiyama - King of Coasters Sky Deck", which arrives when you take the elevator from the ground, you can enjoy the magnificent view of Mt. Fuji to your heart's content. The magnificent Mt. Fuji that appears in front of you on a sunny day is just overwhelming. You can overlook the ridgeline that stretches beautifully to the left and right to the skirt.
Please enjoy the lush sea of trees below, the magnificent Mt. Fuji, and the endless blue sky.
Point 1
In front of the observation deck, the Attraction" Fujiyama - King of Coasters" passes in front of you, and you can communicate with the people on board Attraction
Also, if you are not good at Shrill Attraction it is recommended to enjoy the appearance of your companion riding the Attraction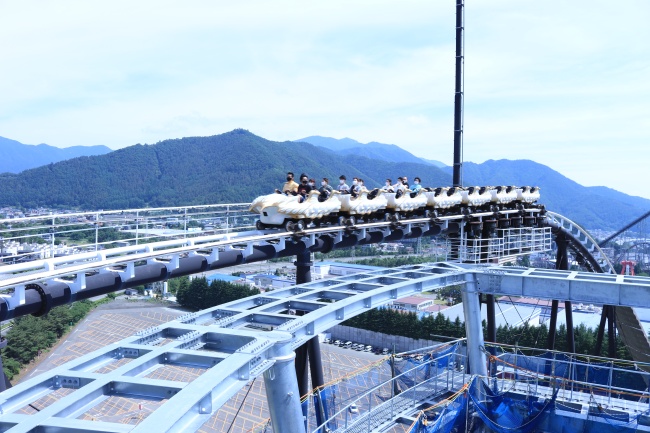 Point 2
Enjoy the various faces of the four seasons, such as the morning face and dusk face of Mt. Fuji seen from a height of 55m.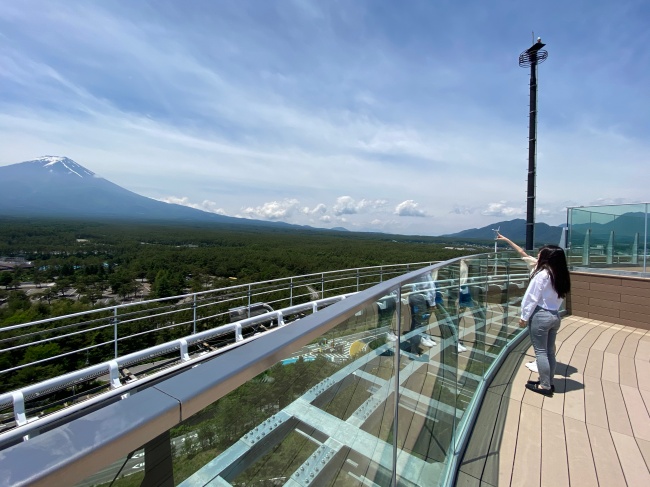 Information